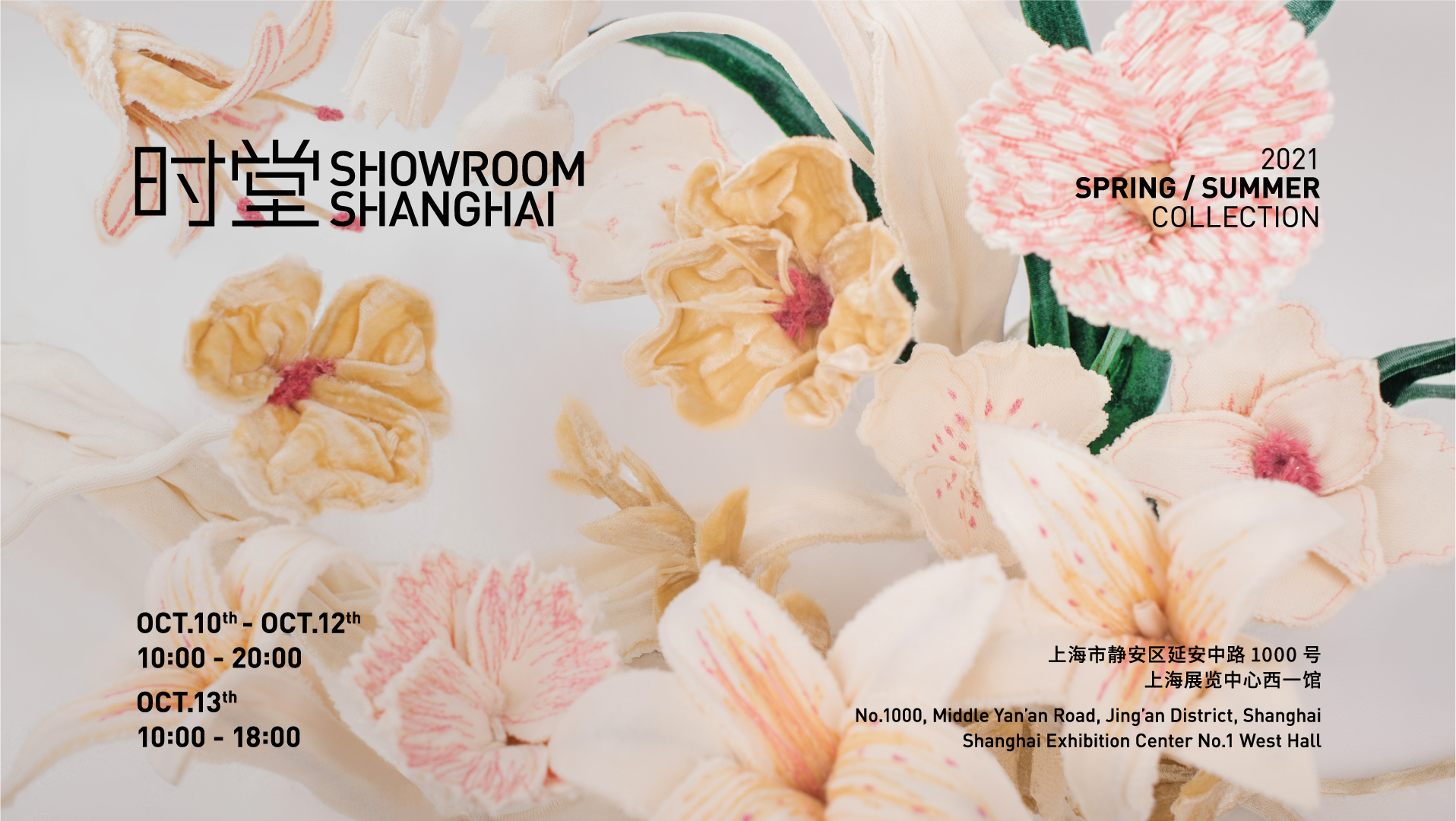 REVIEW
2020-10-10 - 2020-10-13
ADDRESS:Shanghai Exhibition Center, No.1 West Hall, No.1000, Middle Yan'an Road, Jing'an District, Shanghai 上海市静安区延安中路1000号上海展览中心西一馆
10月10日至13日,时堂Showroom Shanghai将在上海展览中心西一馆再次与广大业内人士见面。时堂经历了上半年疫情的严峻形势后,首次呈现一个完整的2021春夏服装服饰展览,其规模恢复到了去年同期水平。

作为传统订货大季,2021春夏的时堂参展品牌逾150个,其中新品牌占比超过40%。而上半年因疫情原因全面缺席的海内外品牌也相继回归,此次也有来自法国、日本、中国台湾等多个国家地区的品牌,通过协会、国内代理机构等多种形式,陆续回归时堂与买手们见面。
疫情加速了品牌的迭代更新,虽然时堂的展场面积已经恢复到了去年同期水平,但也依然无法满足所有申请参展品牌的需求。本次时尚首饰品牌的参展需求较往届增长了一倍。最后精选了23个,还有大量的品牌很遗憾地未能录入。而更多品牌也渐渐需要更私密的订货空间。因此,本届时堂设置了分会场。the cool hunter showroom与YOEYYOU品牌将在THE UNION by 时堂 Showroom Shanghai同期举办订货会。在不久的未来,时堂也会考虑以更多分会场的形式,来满足品牌差异化的订货需求。
In West-1 Hall of Shanghai Exhibition Center, Showroom Shanghai is to greet industry insiders from October 10th to 13th. Having survived the severe pandemic in the first half of the year, Showroom Shanghai will deliver a complete 2021 spring and summer clothing show that revitalizes the grandness same period last year.
In this traditional season embracing loads of orders, more than 150 brands, 40% of which are new faces, will be showcased at the Showroom Shanghai 2021 Spring & Summer Show. Some brands, who were absent due to the Covid-19 pandemic in the first half of the year, will return as well. In addition, brands from France, Japan, China Taiwan and other countries and regions will rejoin Showroom Shanghai and meet merchandisers via various channels such as associations and domestic agencies.
The epidemic has accelerated the iteration and renewal of brands. Although Showroom Shanghai has returned with an exhibition area comparable to that of last year, we are still incapable of meeting all applications for participation. The number of fashion jewelry brands seeking to participate in this show has doubled over the previous show. In the end, 23 brands were selected, while many other brands left with regret. In addition, an increased number of brands are asking for more private space for ordering. Therefore, a parallel session is set up. The Cool Hunter Showroom and YOEYYOU will organize a concurrent ordering conference at the UNION by Showroom Shanghai. In the near future, Showroom Shanghai will also take parallel sessions into account as a way to meet the differentiation demand of the brands.