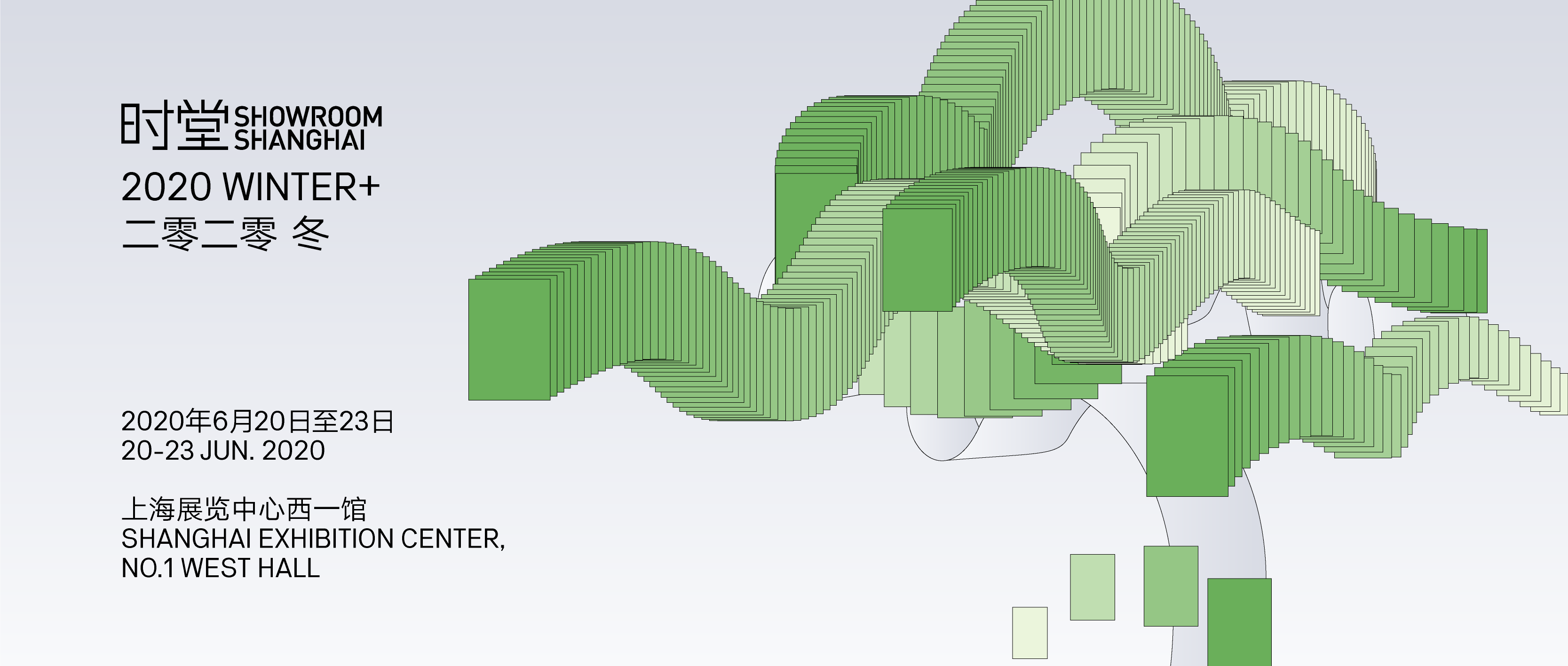 REVIEW
2020-06-20 - 2020-06-23
ADDRESS:Shanghai Exhibition Center, No.1 West Hall, No.1000, Middle Yan'an Road, Jing'an District, Shanghai 上海市静安区延安中路1000号上海展览中心西一馆
6月20日,时堂重回上海展览中心,并且全新推出Winter+大展,继四月的时堂PUZZLE之后,再度助力时尚产业,将设计师品牌们重又聚合在一起。
本次时堂开设Winter+展,是时堂创立6年以来,又一次具有里程碑意义的拓展。时堂希望藉由一年三展的行业创新,在市场进入成熟期的现在,进一步提高订货频次,挖掘品牌逐步完成商业化转换的潜在刚需。而品牌,也可以通过新增的展览,合理有效的拆分商品波段,更好地规划好商品上货节奏,既能填补零售商的淡季新品需求,又能强化强势销售季节的商品开发,提高零售商的资金周转率。除此之外,这次的Winter+大展也为缺席四月秋冬展期的零售商和品牌提供了今年商品最后的展示机会,更具现实意义。
首届Winter+展场面积为3800平米,汇聚了超过70个时堂的新朋老友。其中第一次亮相时堂的新品牌将近35个,占比49%,超过了时堂以往30%新品牌的占比。这也从侧面说明,新兴品牌对自身商业化的诉求较上一代来说,更为迫切。
Showroom Shanghai launched Winter+, another exhibition aimed to promote the fashion industry after PUZZLE in April, in the Shanghai Exhibition Center on June 20th. The occasion marks another get-together of designer brands.
Winter+ is another milestone of Showroom Shanghai since it was established 6 years ago. It adopts the new model of three exhibitions a year in an attempt to boost orders and tap into the potential rigid demand brought by the commercialization of brands, as the market matures. The new exhibitions allow brands to divide products reasonably and effectively and launch them at the right pace. This will not only fulfill the retailers' demand for new products in the off-season, but also strengthen product development in the boom season, improving their capital turnover. In addition, Winter+ is also of practical significance as it provides retailers and brands that missed the autumn and winter exhibition in April with the final opportunity for display of this year's products.
The first Winter+, held across 3,800 m2, gathers more than 70 friends, old and new, of Showroom Shanghai. The number of debuts is close to 35, accounting for 49%, higher than the previous percentage of 30%. This also reflects a more urgent demand of the emerging brands for commercialization.