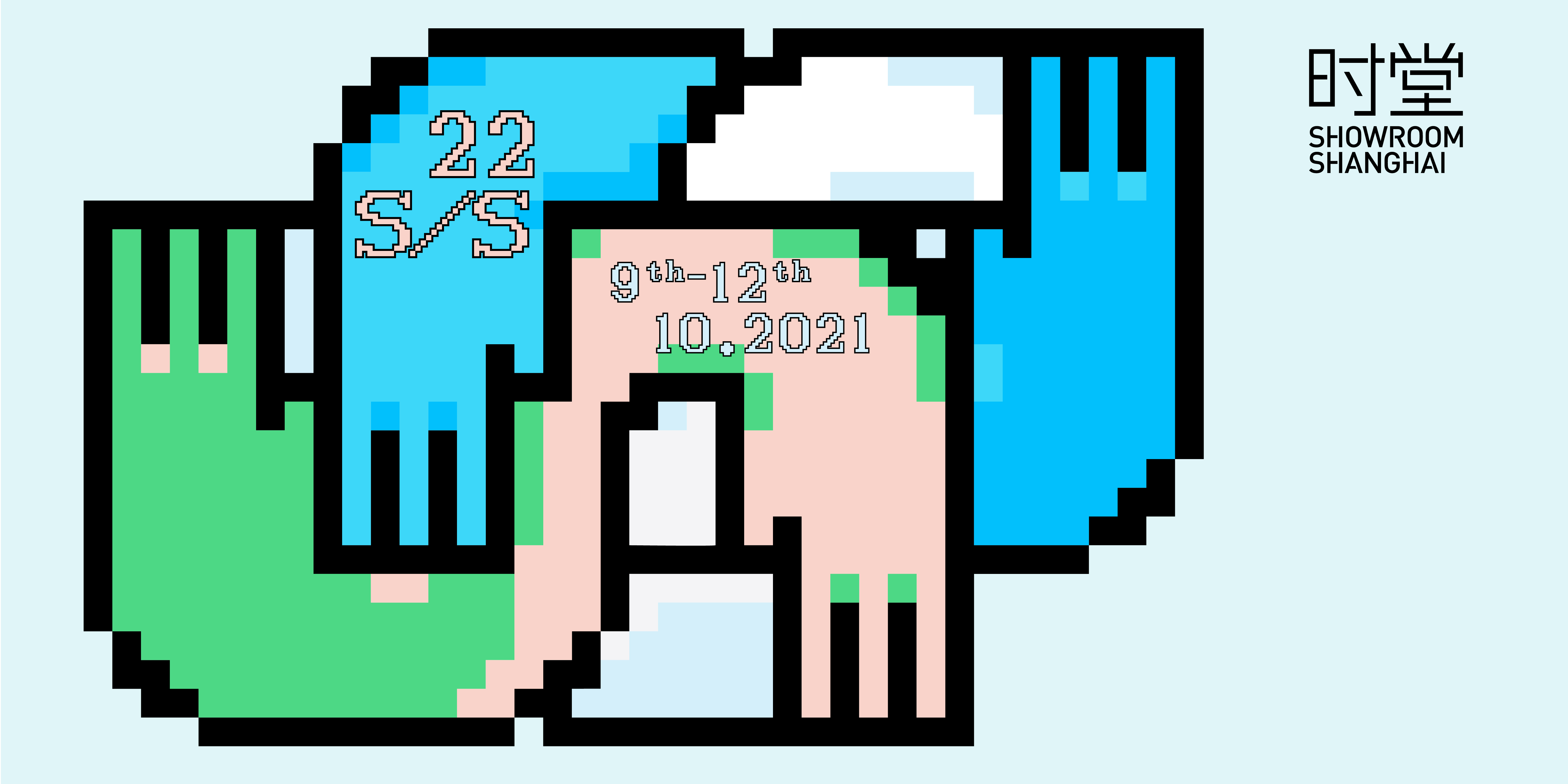 REVIEW
2021-09-09 - 2021-09-12
ADDRESS:Shanghai Exhibition Center , No.1000, Middle Yan'an Road, Jing'an District, Shanghai 上海市静安区延安中路1000号 上海展览中心
时堂22春夏,对不起,我们不够大

10月9日-12日,时堂Showroom Shanghai 2022春夏展再度登场。
首先,我们要向众多申请进入本届时堂,却最终没能进来的品牌说声对不起。真的不是你们不够好,而是,这一次,我们不够大。
原本,我们按照今年4月举办的21秋冬展的规模来规划新展,但内测了一下意向品牌,吓一跳,别说新品牌了,12,000平米的面积甚至将很多老品牌都挡在了门外。皆因,越来越多品牌对展位面积的需求与季俱增——在连续参展的品牌中有30%翻倍了之前的展位。
于是,我们又赶紧扩大规模,将展馆面积增至16,000平米。但能进来的新品牌数量占比,仍然低于时堂向来坚持的30%,否则难以保证时堂的新鲜度。
最后,只好再临时调用外场,在市级历史保护建筑四行仓库,设立面积超4,000平米的分会场。即便如此,仍旧无法满足所有申请参展的优秀品牌,实在太遗憾了。
所以,时堂22春夏展,要麻烦您跑两个地方了,是花开并蒂,一炮双响。
至此,我们这次10月展的规模,已接近去年同期的3倍,占据了上海展览中心西一馆二楼、中央大厅、东一馆一、二楼,以及四行仓库4楼一整层。而品牌数量也是创下了时堂历史新高,达300个。
去年市场爆发式增长的同时,时堂提高了展会频次,在原本时装周期间一年两展的基础上,增加Winter+冬展,这等于给时堂的参展品牌直接开了外挂,加速催生出一批市场表现抢眼的新品牌。而更多依赖传统零售场景的商业品牌,也纷纷开启"买手线",成为生态里的"入侵生物"。市场,怎一个热闹了得。
我们清晰地看到,全新的传播以及销售方式,正在疫情后,重构着中国的中高端女装市场的格局。这使得以往极度依赖商业地产线下引流的单一品牌零售模式,正在一步一步走向碎片化。我们时堂,能亲历这一轮时代大变革,实在荣幸之至。
回过头来看,时堂在逐步扩大规模,提高展会频次的基础上,也在不断尝试推出新的服务。2019年,我们做了替设计师品牌消化库存的THE WAREHOUSE,一不小心红了;今年10月,我们将推出我们精心准备了1年半的THE UNION常年展,以适应日趋碎片化的渠道发展。
At the doorstep of Showroom Shanghai 2022 SS, we apologize that we are not big enough
From 9th to 12th October, Showroom Shanghai 2022 SS Collection come back again.
First of all, we have to say sorry to those brands that have tried to enroll in but failed in the end. It's really not because you are not good, it's because we are not big enough.
Originally, we planned to hold the new exhibition based on the scale of the 21 AW collection thrown in April this year, but we were shocked after surveying brands for their intention to attend. We initially planned an exhibition area of 12,000 square meters, which was far from enough even for hosting old friends, let alone those inquiring new brands. It's because each season more and more brands increased demand for booth space — 30% of the brands that enrolled each season have doubled their booth space.
As a result, we hurriedly expanded the exhibition area to 16,000 square meters. However, the proportion of new brands that can get in is still lower than 30%, which Showroom Shanghai has insisted on to guarantee the freshness of Showroom.
Finally, we had to use external space and set up a secondary venue of over 4,000 square meters in Joint Savings Bank Warehouse, a key national preserved historical building. Even so, it is still a shame that we cannot take in all those outstanding brands willing to join our exhibition.
Therefore, to visit Showroom Shanghai 2022 SS exhibition, you will have to go to two places. But it's like two flowers blooming at the same time.
So far, our October exhibition has been expanded to nearly three times over the same period last year. It takes the second floor of the West Hall 1, the Central Hall and the first and second floors of the East Hall 1 of Shanghai Exhibition Centre, and the entire 4th floor of the Joint Savings Bank Warehouse. The number of brands reached 300, also a new record in our history.
In response to the explosive rebound of the market last year, Showroom Shanghai increased the frequency of exhibitions. In addition to regular two annual exhibitions during fashion weeks, we added the Winter+ Collection, opening another showing space for Showroom Shanghai's participating brands and accelerating the birth of many new brands with eye-catching market performance. More and more brands that rely on traditional retail channels have also opened up "buyer lines" and become "invasive creatures" in the ecology. The market is really kicking.
We see that in a post-pandemic market, new communication and sales models are reshaping the landscape of China's mid-to-high-end women's wear market. This makes the traditional model of single-brand retail, which relies heavily on commercial real estate to attract off-line traffic, go fragmented step by step. Showroom Shanghai is truly honored to witness these major changes of the era.
Looking back, in addition to continuously scaling up and increasing the frequency of exhibitions, Showroom Shanghai is also introducing new services. In 2019, we launched THE WAREHOUSE to help designer brands to revitalize their excess inventory, which later became a hit; in October of this year, we will launch THE UNION, a perennial exhibition we have carefully prepared for one and a half years to adapt to the increasingly fragmented channels. Please stay tuned for the upcoming post at Showroom Shanghai official wechat account, where we will officially introduce THE UNION by Showroom Shanghai.