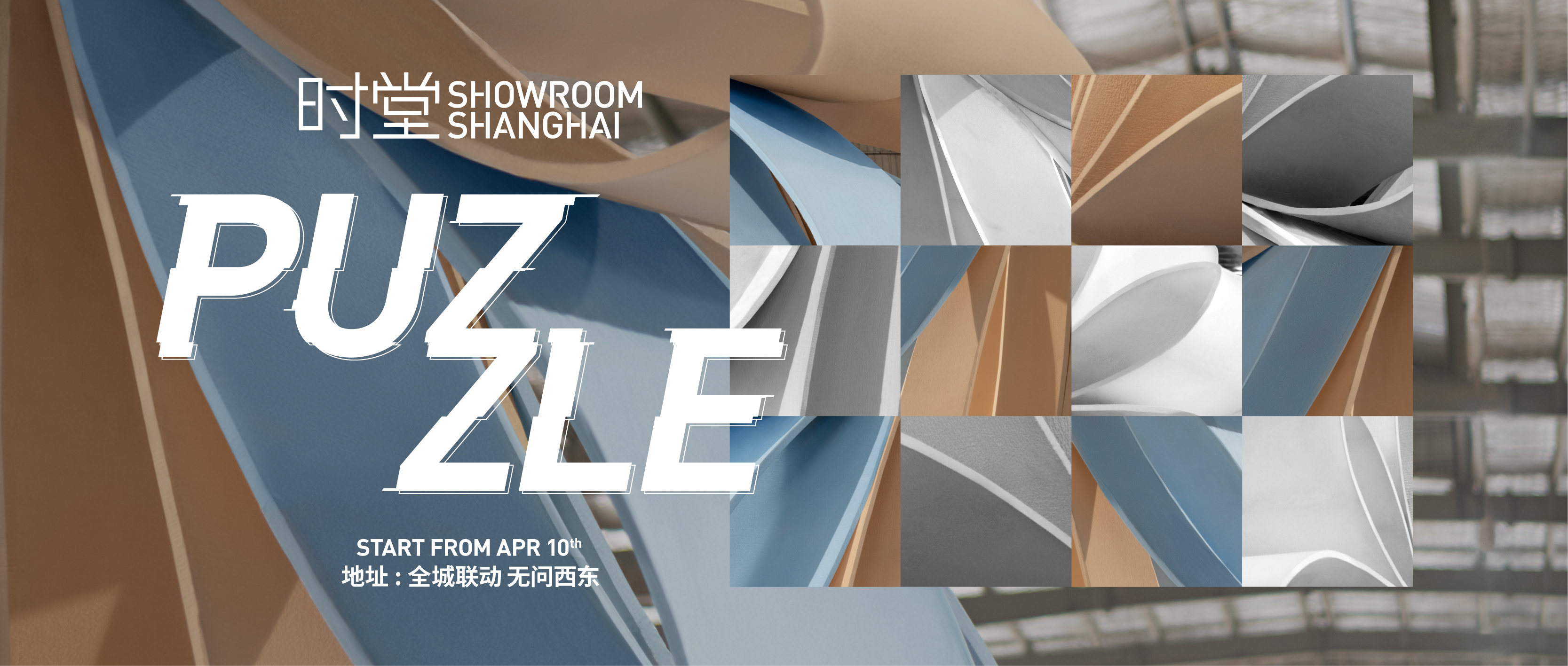 REVIEW
2020-04-10 - 2020-04-14
ADDRESS:上海市普陀区叶家宅路100号创享塔(THE X TOWER)园区1栋1F/ 2栋2F
在COVID-19肆虐全球的情况下,时堂2020秋冬展将暂别上海展览中心,整合散落在全城的小规模showroom和品牌独立订货会,推出"时堂PUZZLE"的新概念。一方面降低人群聚集的防疫风险,另一方面尽最大的努力呈现整齐的设计师品牌全貌。
时堂PUZZLE的主会场位于创享塔(叶家宅路100号),分散为两个独立的空间,总共精选了30个品牌。从4月10日至14日,向全国的买手开放。同时,时堂团队也汇集了10多个商业设计品牌,同期在上海分散的角落,各自操办独立订货会。
这是一个特殊时期的特殊订货季,虽然不能在上海展览中心展示时堂参展品牌的全貌,但也相对完整地在上海汇集齐了富有竞争力的设计师品牌阵容。
为了配合更多品牌的冬款开发进度,时堂将于6月19日至22日,回归上海展览中心,首次举办"时堂WINTER+"特展,同时也能最大程度满足秋冬开发进度滞后的品牌的订货需求。时堂也会从一年2次展会的频次,增加至一年3次。这一举措意味着,时堂品牌在商业化道路上,逐步走向成熟。
As the COVID-19 pandemic sweeps across the globe, Showroom Shanghai's 2020 Autumn & Winter collection will be stepped out from Shanghai Exhibition Center and launched the "Showroom PUZZLE" concept by integrating small and independent showrooms across Shanghai. The joint efforts are meant to prevent the spread of pandemic by lowering crowd density and showcase all the designer brands to the best possible extent.
Separated into two independent spaces at THE X Tower (No.100 Yejiazhai Road), the main venue of the Showroom PUZZLE houses 30 brands. It will be open to buyers from across China from April 10th to 14th. In addition, the Showroom team has invited a dozen designer brands which will stage their own showrooms all across Shanghai.
Given the particular circumstances of this buying season, a considerable line-up of competitive designer brands will come together in Shanghai, even though a panoramic display of Showroom's brands in Shanghai Exhibition Center is not feasible.
In concert with the winter style development of many brands, from June 19th to 22nd, Showroom Shanghai will return to Shanghai Exhibition Center to host the "Showroom WINTER+" show for the first time, in an attempt to catch up with the demands of the brands that are lagging behind on their A/W development schedules. The now biannual schedule will be rearranged on a triannual basis. This change indicates the commercial maturity of Showroom Shanghai.