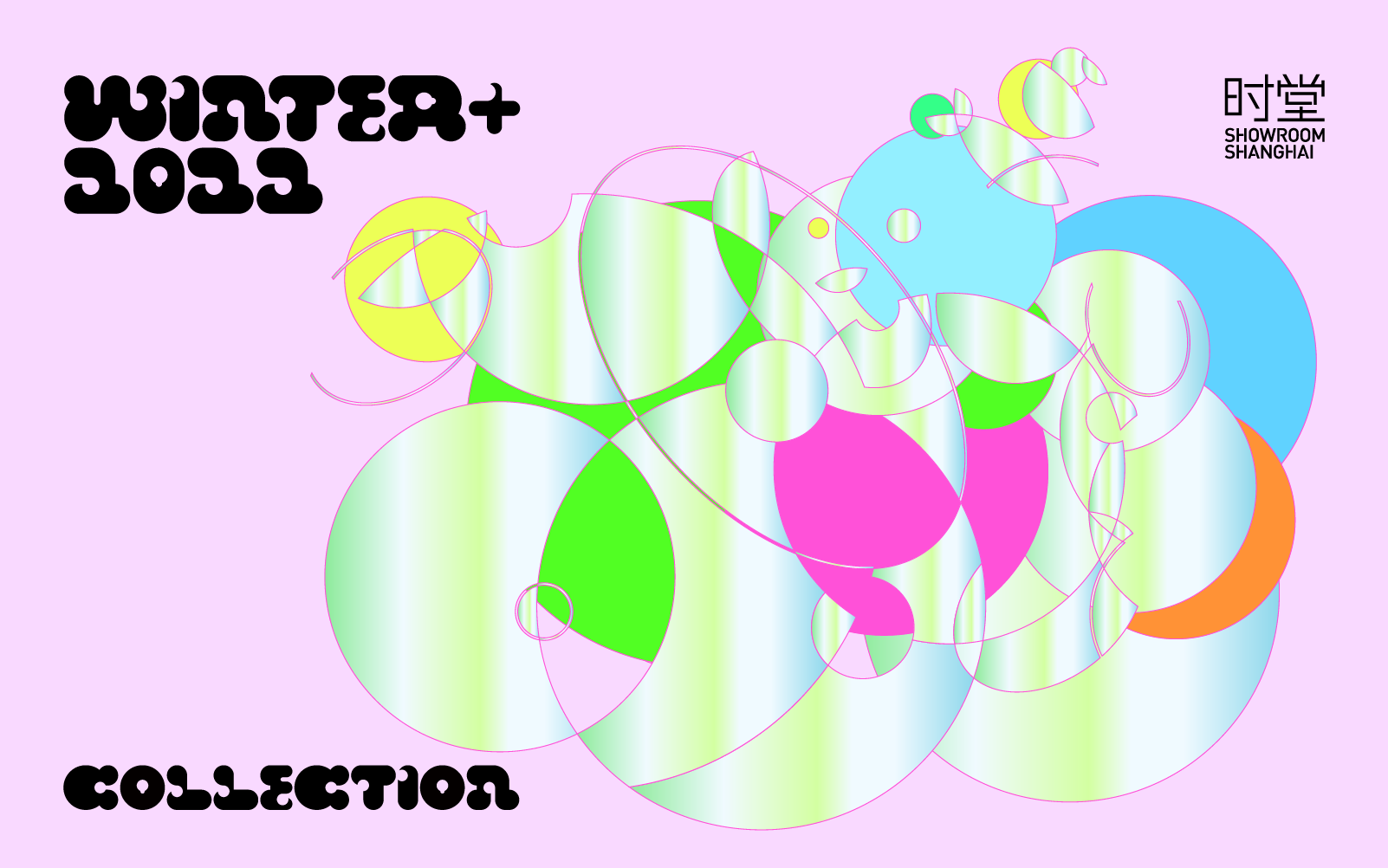 REVIEW
2022-07-15 - 2022-07-18
ADDRESS:No.2 Plant , No.33, Hangyang Street, Wulin Constellation,Gongshu District, Hangzhou 杭州市拱墅区杭氧街33号武林之星博览中心2号厂房
实锤!时堂2022冬展,7月中旬移师杭州
半年未见,你还好吗?
7月15日-7月18日,时堂 Showroom Shanghai 2022 WINTER+冬展,将亮相于杭州武林之星博览中心2号厂房。
离开我们所根植的上海,也是万不得已。这个城市的春天,历经了疫情的阵痛,尚需时日慢慢恢复。尽管已多日无阳性新增,堂食、健身房、电影院、迪士尼乐园也逐步开放,甚至连全国行程卡都摘了星,为商旅出行松了绑,但确保全国买手的出行安全与便捷,时堂将冬展的举办地,从上海迁往杭州。
这是时堂创立8年来,首次异地办展。尽管异地办展,对参展的上海品牌跨省出行有诸多不便,但绝大多数先前报名冬展的上海品牌,仍选择支持时堂。而更多上海的showroom,也将同期在杭州举办订货会,尽力重塑一个"小订货季"。
从去年下半年开始,疫情在全国范围内时有小规模爆发,对服装零售已造成不小的打击。2022年入春,经历了相当短暂的零售回暖后,杭州、深圳作为服装重镇先后爆发疫情,紧接着上海疫情大规模爆发,进入5月,北京疫情也有散点爆发。这不仅冲击了全国上半年的零售,同时也冲击了22秋冬的新款预定。时堂22秋冬大展,不得不延期一次,最终取消;22冬展,则延期两次,不得不异地办展。整个行业深处困难之中,必须抓住一切利好窗口和政策机遇,在夹缝中,将新品推向市场。
时堂向来以成长性品牌诉求为核心,不轻易放弃任何订货机会,以极大满足中小品牌的切身利益。2020年4月,时堂也曾率先宣布做puzzle展,以多地点小规模,防大量聚集的形式,带动了一批品牌顺利度过难关。时堂相信,此次冬展,也是市场饥渴4个月以来,所迎来的首次大规模展会,对任何品牌来说,都是难得的窗口期。对行业来说,也是沉寂半年来的,首次重聚,相信历史会记得这次难得的时堂冬展。
本次时堂冬展,虽延期并移师杭州,规模却没有缩水。新展举办地为武林之星博览中心,曾是著名的杭氧厂,由世界著名建筑事务所赫尔佐格&德梅隆操刀总体方案设计。时堂与这一杭州地标性旧改项目的结合,将给大家带来一个全新的观展体验。
我们这次所选用的2号厂房,展馆面积达10,000平米,与去年冬展基本持平;而参展的服装配饰品牌则达到了一百三十余个,超去年同期的50%。
部分品牌向时堂表示,越是时艰,越要抓住一切订货机会,更是不容错过7月中旬即将于杭州再现,堪称行业盛事的特别订货季。
时堂,杭州见!
Confirmed! Showroom Shanghai 2022 WINTER+ COLLECTION will be relocated to Hangzhou in mid-July
How are you? We haven't seen you for half a year.
Showroom Shanghai 2022 WINTER+ COLLECTION will be hosted at No.2 Plant of Wulin Constellation Expo. Center in Hangzhou from July 15th to 18th.
This time, we have no choice but move away from our hometown. Shanghai suffered a lot from the pandemic this spring, and it takes time to recover. To ensure a safe and convenient travel for our buyers from across the country, we are relocating the exhibition venue from Shanghai to Hangzhou. Though there is no confirmed case for quite a few days and dine-in services, gyms, cinemas and Disneyland are also gradually opened, even the asterisk in the travel code is canceled nationwide, leaving more space for travel.
This is the first time Showroom Shanghai is hosted outside Shanghai since its establishment 8 years ago. Though it causes inconveniences for Shanghai brands to travel across provinces and participate in the exhibition, most of them who signed up for this WINTER+ COLLECTION still choose to go with Showroom Shanghai. Meanwhile, more showrooms from Shanghai will also host ordering events in Hangzhou and try to remodel an ordering season in small scale.
Small outbreaks of COVID pandemic happened occasionally from the second half of 2021, causing interruptions to the fashion retail sector. After a relatively short recovery in spring 2022, the outbreaks inHangzhou and Shenzhen hit the two major garment industrial cities. Soon Shanghai was stricken by a majoroutbreak, followed by sporadic outbreaks in Beijing in May. All these have greatly affected fashion retail inChina for the first half of 2022, and new bookings for 2022 AW. Showroom Shanghai 2022AW COLLECTION was postponed and later cancelled, and Showroom Shanghai 2022 WINTER+ COLLECTION was postponed twice and ultimately held out of Shanghai. The entire industry was in trouble, and thus all favorable chancesand policies should be seized to bring new products to the market in this harsh time.
Focusing on the demands of growing brands, Showroom Shanghai is committed to provide ordering opportunities, thus greatly meeting the vital demands of small and medium-sized brands. In April 2020, Showroom Shanghai pioneered in organizing the first PUZZLE Exhibition, a series of small-scale, multi-venue events preventing large crowd gatherings, to help many brands overcome difficulties. As the first large-scale exhibition after four months of market aspiration, Showroom Shanghai 2022 WINTER+ COLLECTION will be a rare opportunity for every brand, and the first reunion of the whole industry after half a year's silence. This hard-won Showroom Shanghai 2022 WINTER+ COLLECTION shall be remembered by history.
Although Showroom Shanghai 2022 WINTER+ COLLECTION in 2022 was postponed and ultimately relocated to Hangzhou, the scale is not compromised. The new venue, WULIN CONSTELLATION, was formerly the famous oxygen machine factory in Hangzhou. Designed by renowned architecture firm Herzog & de Meuron Architekten. The combination of Showroom Shanghai and this renovated Hangzhou landmark will bring you a brand new exhibition experience.
WULIN CONSTELLATION is located in a core CBD of Hangzhou, is only 3 km away from Hangzhou East Railway Station.
PLANT 2 hosts an exhibition area of 10,000 square meters, which basically equals to that of Showroom Shanghai 2021 WINTER+ COLLECTION. The number of participating fashion and accessories brands reaches more than 130, 50% more than the same period last year.
Some brands told Showroom Shanghai that at this tough moment, any ordering opportunities should be seized, especially a special ordering season-- an industry event that will be reappeared in Hangzhou in mid-July.
We are looking forward to meeting you in Hangzhou!