BRAND INTRODUCTION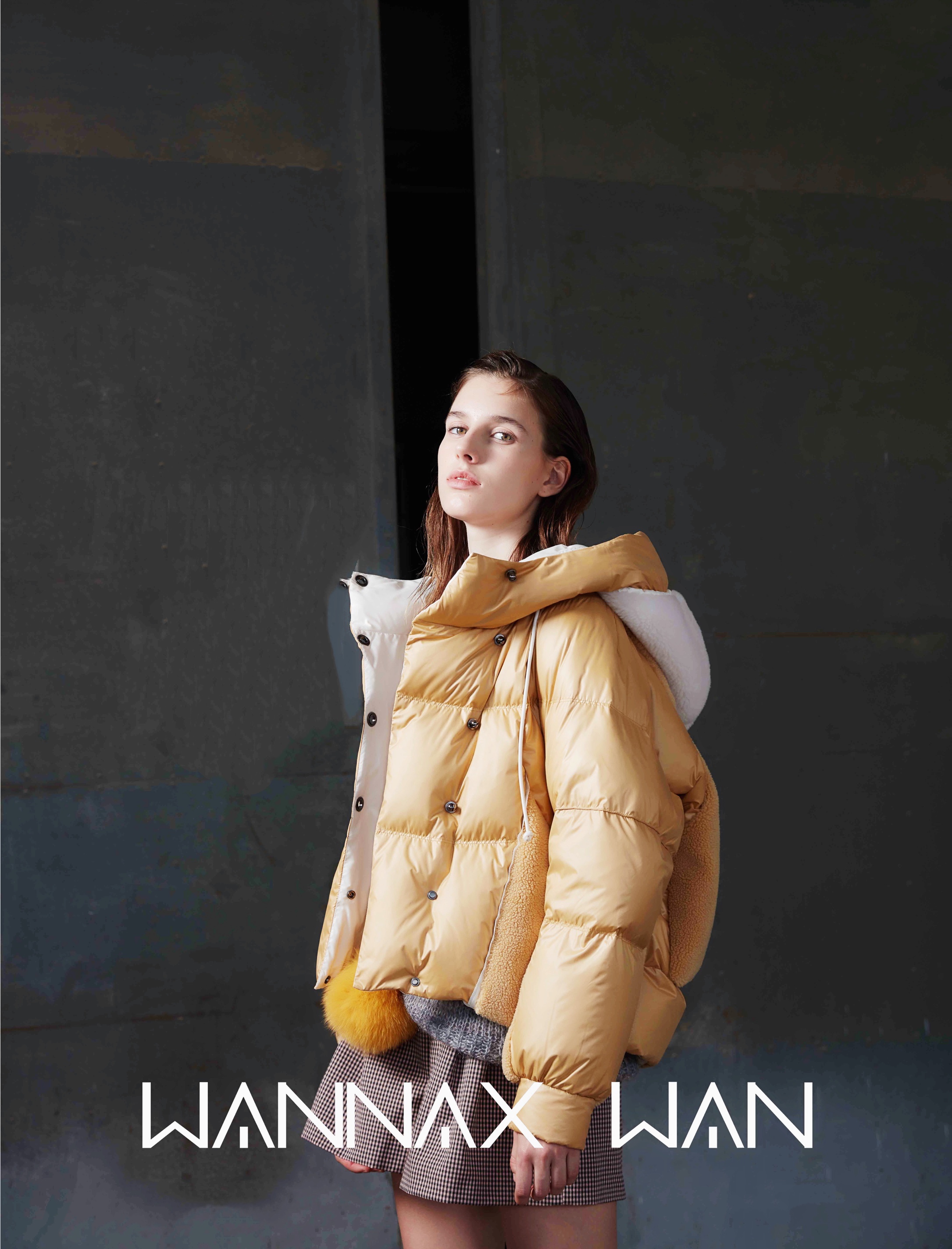 WANNAX WAN品牌由中国设计师Ewan万传玺创立于2015年。
WANNAX WAN将"爱"和"美"作为品牌产品创作的两个关键字,主理人Ewan将自己对爱和美的理解融入到产品的设计中。羽绒服设计轻盈,温暖,包容,简洁,大气,舒适不拘谨,将新一代女性的独立,自信,有活力的性格特点通过产品来表达。品牌精神在于想每一位女性都感受到来自外套的爱的拥抱,绽放自己与众不同的美,让世界因为我们的爱和生命而变得更加美丽!
WANNAX WAN brand was founded in 2015 by Chinese designer Ewan.
WANNAX WAN brand takes love and beautiful as the key words of product creation. Designers integrate their understanding of love and beautiful into the products.
The down jacket of WANNAX WAN is airily, warm, loose, simple, elegant, comfortable. The new generation of women's independence, self-confidence, dynamic character through the product to express. Brand spirit is to let every girl feel the love from the coat, blooming their own unique beautiful, let the world become more and more beautiful because of our love and life!