BRAND INTRODUCTION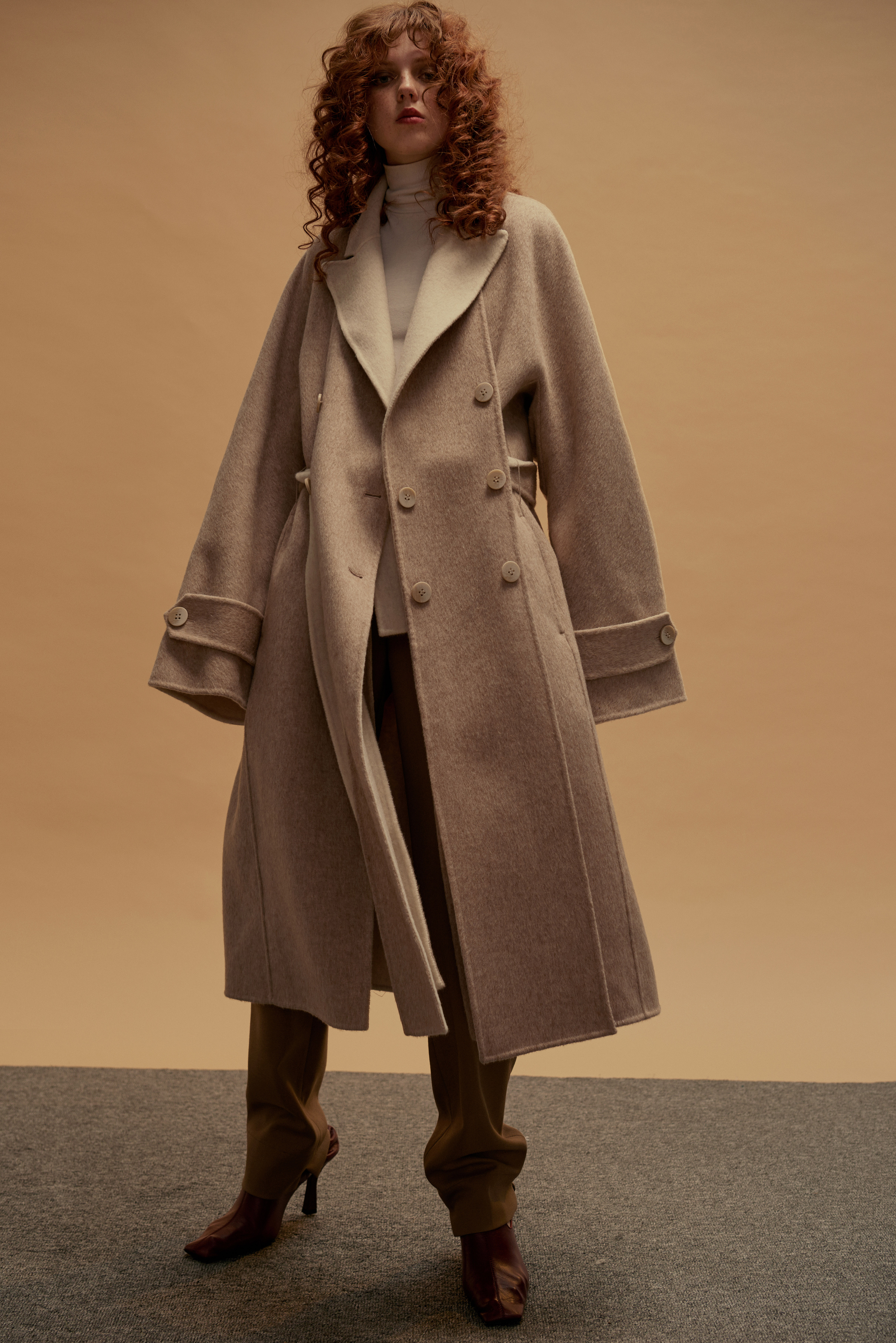 Wendy Wu 与Floriana Serani , 来自上海与罗马的两位设计师,是相识十年的密友也是工作上的拍档,东西方不同的文化基因下,却拥有着相似的成长背景和个性。她们都出生于与服装相关的家庭里,对时尚敏锐而独立的观察力和执着的热爱自小养成,她们在国际化的视野与双城本地观点的碰撞下,共同诠释趣味十足的制衣灵感。
FRONT ROW SHOP将永续的缝纫工艺与对每季趋势的解读结合起来,精炼设计,注重细节,前卫,但也不会跳脱日常的实用价值。来自罗马与上海的两
地设计师,用国际化的视野与双城本地观点的碰撞,诠释趣味十足的制衣灵感。品牌自成立以来已入驻意大利,英国,韩国,日本等全球多家百货与买手
店,将在国际与国内,线上与线下同步一体化发展。
Wendy Wu and Floriana Serani, two designers from Shanghai and Rome, are close friend over ten years as well as work partner.
Under the different cultural genes of East and West, though, they shared similar growth background and personality. They are all born in the clothing related family, which cultivates the fashion keen with independent observation and the ongoing enthusiasm since childhood. Having the international vision and the collision of local views of the city, they are interpreting of interesting clothing inspiration.
FRONT ROW SHOP COMBINES A CONTEMPORARY REFINED DESIGN WITH SUSTAINABLE SEWING TECHNIQUES. THE TWO DESIGNERS,FROM ROMEAND SHANGHAI,CHANNEL INSPIRATIONS FROM BOTHCITIES AND CULTURES,INTERPRETING SEASONAL TRENDS WITH AN AVANT GARDE- ISH BUT YET SO FUNCTIONAL STYLE OF DESIGNS.
FRONT ROW SHOP HAS BEEN FOUNDED IN 2010 AND IT IS NOW DISTRIBUTEDWORLDWIDE IN HIGH-END DEPARTMENT STORES,BOUTIQUES AND ONLINE PLATFORMS.
THE CONTINUOUS RESEARCH OF NEW FABRICS AND SUSTAINABLE MANUFACTURING TECHNIQUES,BRINGS FRESHNESS TO THE COLLECTIONS EVERY SEASON,ALWAYS UP TO DATE,ALWAYS STANDING OUT LIKE IN A FRONT ROW.