BRAND INTRODUCTION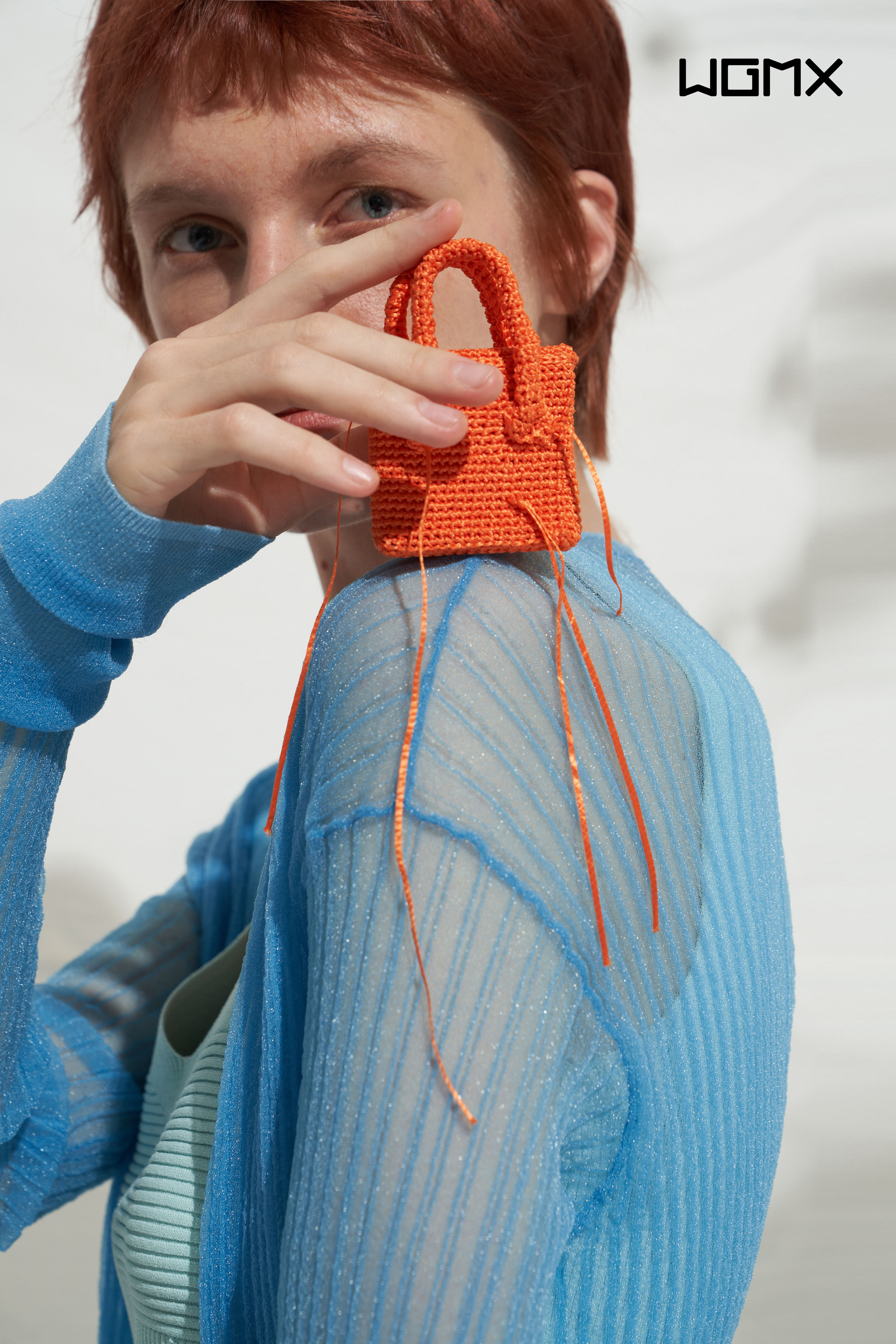 WGMX诞生于2016年,国内针织类设计师品牌首创,推崇艺术与诗意生活,反单调与一成不变,在设计中贯穿对纤维艺术的创新,以"澄澈空明·薄盐现代"为核心DNA的设计师品牌。
WGMX先后在国内外发布过多次作品,创立之初荣获"中国时尚毛衫奖"、 2017年受邀巴黎 "who'snext" 列入全球高端女装FAME名品区、2018年中国国际服装服饰博览会颁发"最具市场潜力大奖"。
销售渠道遍布上海、北京、广州、深圳、成都、南京等全国优质买手店,深受众多明星艺人、KOL和艺术从业人士的偏爱。
WGMX was born in 2016, the first domestic knitting designer brand, advocating art and poetic life, anti-monotonous and immutable, through the innovation of fiber art in the design, with "clear and empty, thin salt modern" as the core DNA of the design teacher brand.
WGMX has released many works at home and abroad. At the beginning of its establishment, it won the "China Fashion Sweater Award". In 2017, it was invited to Paris "who'snext" and was included in the global high-end women's clothing FAME area. It was awarded at the 2018 China International Clothing and Apparel Fair. "Most Market Potential Award".
The sales channels are all over Shanghai, Beijing, Guangzhou, Shenzhen, Chengdu, Nanjing and other high-quality buyer stores across the country, and are deeply favored by many star artists, KOLs and art practitioners.