BRAND INTRODUCTION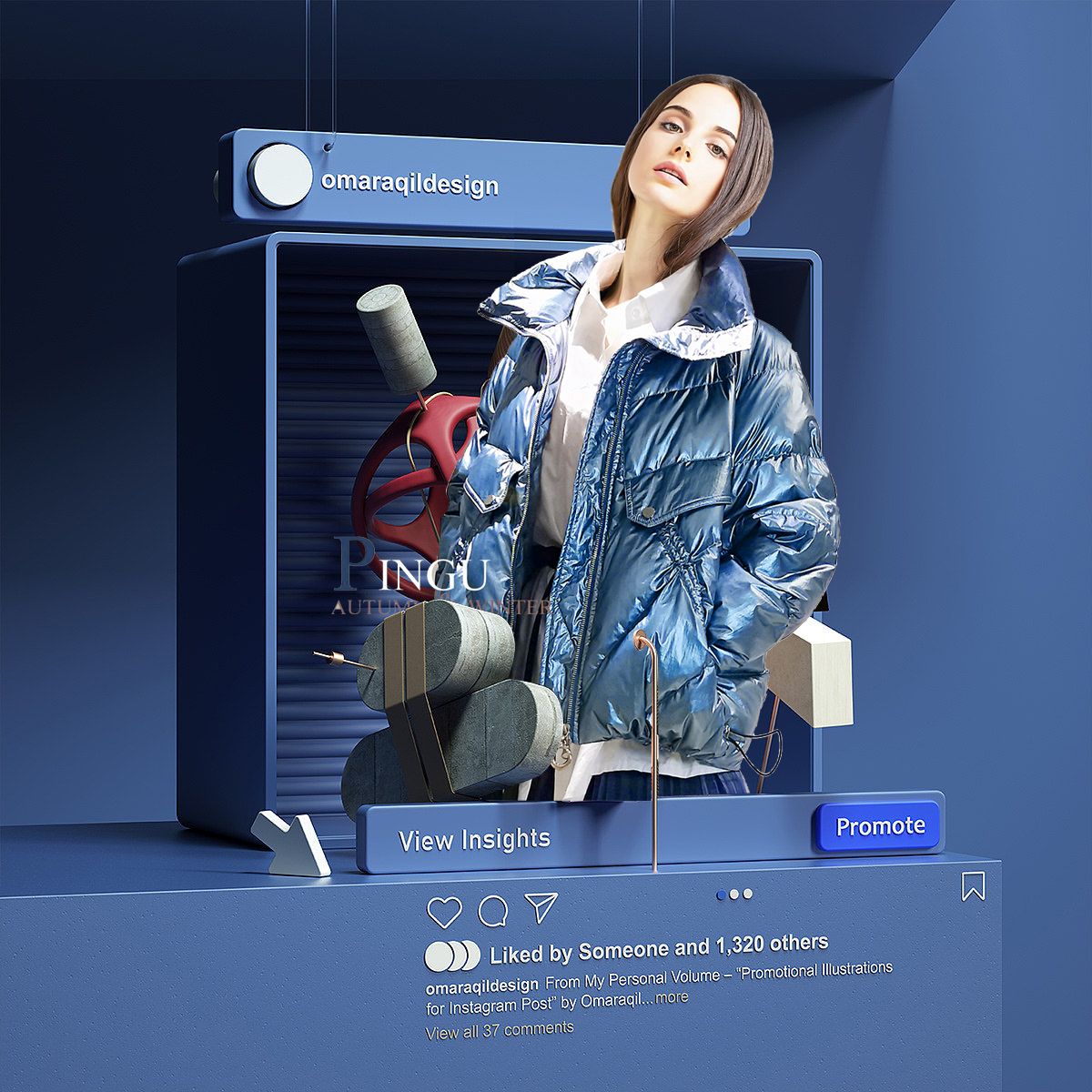 上海品谷服饰有限公司是一家集设计、生产、销售为一体的专业羽绒服饰公司。我们的团队永远健康、向上、自信,洋溢着积极的乐观主义精神。这种精神不仅体现在我们所引导的消费观念上,更作为凝聚员工力量、激发员工积极性和创造性、提升企业管理水平的重要途径,努力塑造一个让客户和员工有荣誉感、归属感的企业。

我们拥有掌握前沿时尚讯息的设计师,拥有才思敏捷的企划团队,拥有乐于进取的销售精英并至力服务于我们的代理商,加盟商,通过不断的培训及沟通,将公司经营理念与设计理念深植于加盟商的经营理念之中,给加盟商一个可持续的未来。

公司不仅仅致力于经营服饰产品,更渴望传播一种积极向上,充满活力的生活态度。目前在全国各地已拥有大批忠实的消费者,拥有良好的口碑。
Shanghai Pingu Clothing Co., Ltd. is a set of design, production, sales as one of the professional down jacket decoration company. Our team is always healthy, upward and confident, brimming with positive optimism. This spirit is not only reflected in the consumption concept we guide, but also as an important way to gather employees ' strength, stimulate their enthusiasm and creativity, and improve the enterprise management level, and strive to create an enterprise where customers and employees have a sense of honor and belonging.
We have the cutting edge of fashion information designers, with agile planning team, with enterprising sales elite and serve our agents, franchisees, through continuous training and communication, the company 's business philosophy and design concept deeply rooted in the franchisee' s business philosophy, give a franchisee a sustainable future.
The company is not only committed to the management of clothing products, but also eager to spread a positive and dynamic attitude towards life. At present, it has a large number of loyal consumers across the country and has a good reputation.