BRAND INTRODUCTION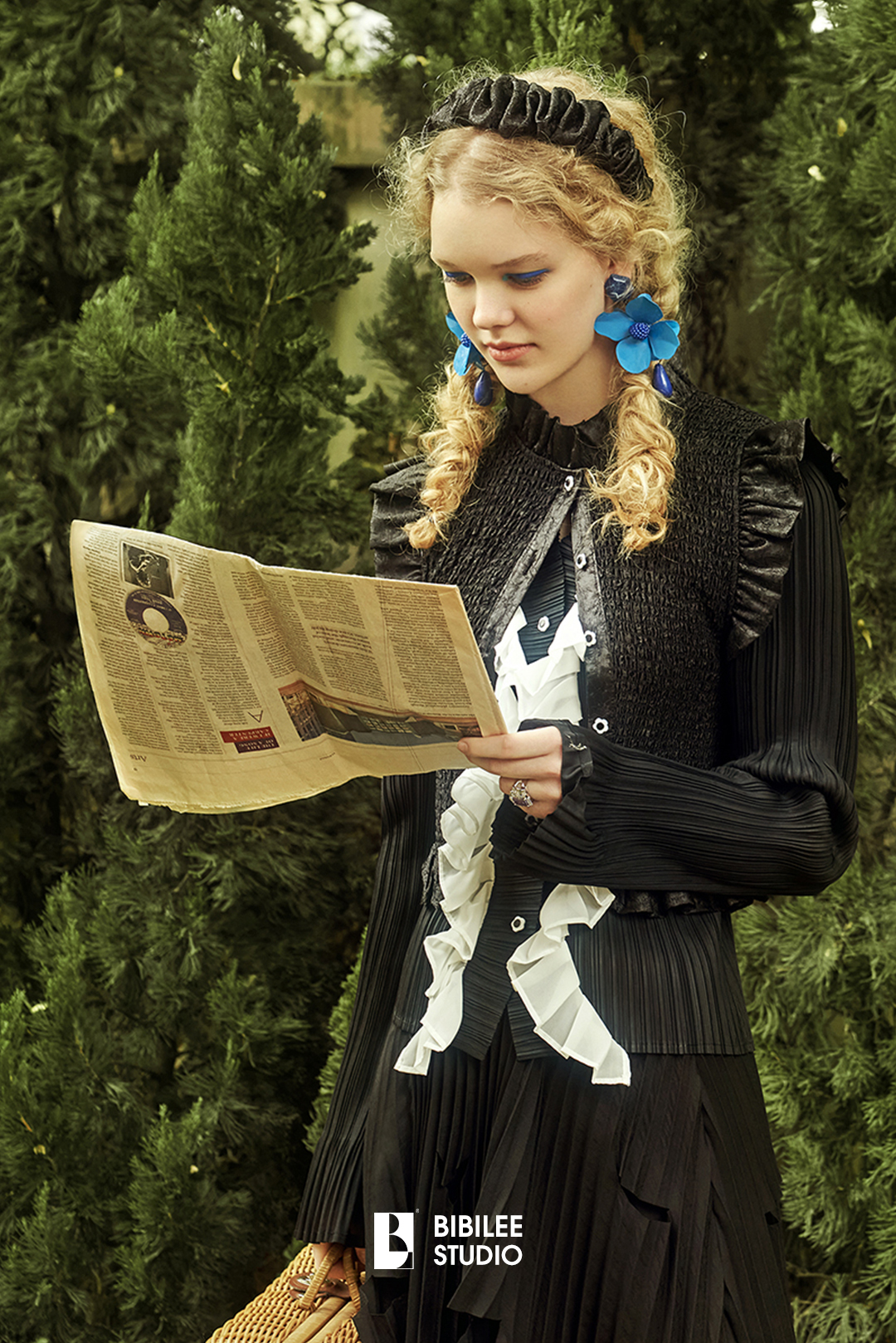 BIBILEE成立于2018年,以原创的压褶工艺设计为核心,向新时代都市女性提供高品质、设计独特、风格鲜
明的服装。
BIBILEE品牌主理人始终坚信,服装应该是自我的另一种表达。这也是BIBILEE品牌的初衷,BIBILEE深刻理解
新时代都市女性,她们在不同角色之间切换,承担越来越多的责任,却从不妥协将就。时间带给她们更加豁
达的心境,也教会她们为何不应放弃内心只属于自己的那份激情与热爱。
BIBILEE把这样一份思考用褶皱的方式演绎出来,简单的褶型规则,通过一折一折的不断的重复压印,呈现出
充满肌理变化,层次丰富的成衣。
BIBILEE was founded in 2018, with original pleating process design as the core, to provide high-quality,uniquely
designed and distinctive clothing to urban women in the new era.
The BIBILEE brand manager always believes that clothing should be another expression of self. This is also the original
intention of the BIBILEE brand. BIBILEE has a deep understanding of the urban women in the new era. They switch
between different roles, take more and more responsibilities, but never compromise. Time brings them a more open
mind, and also teaches them why they should not give up the passion and love that belong to themselves.
BIBILEE deduces such a thinking in the form of folds. The simple pleating rule, through repeated embossing of folding
one after another, presents garments full of texture changes and rich levels.