BRAND INTRODUCTION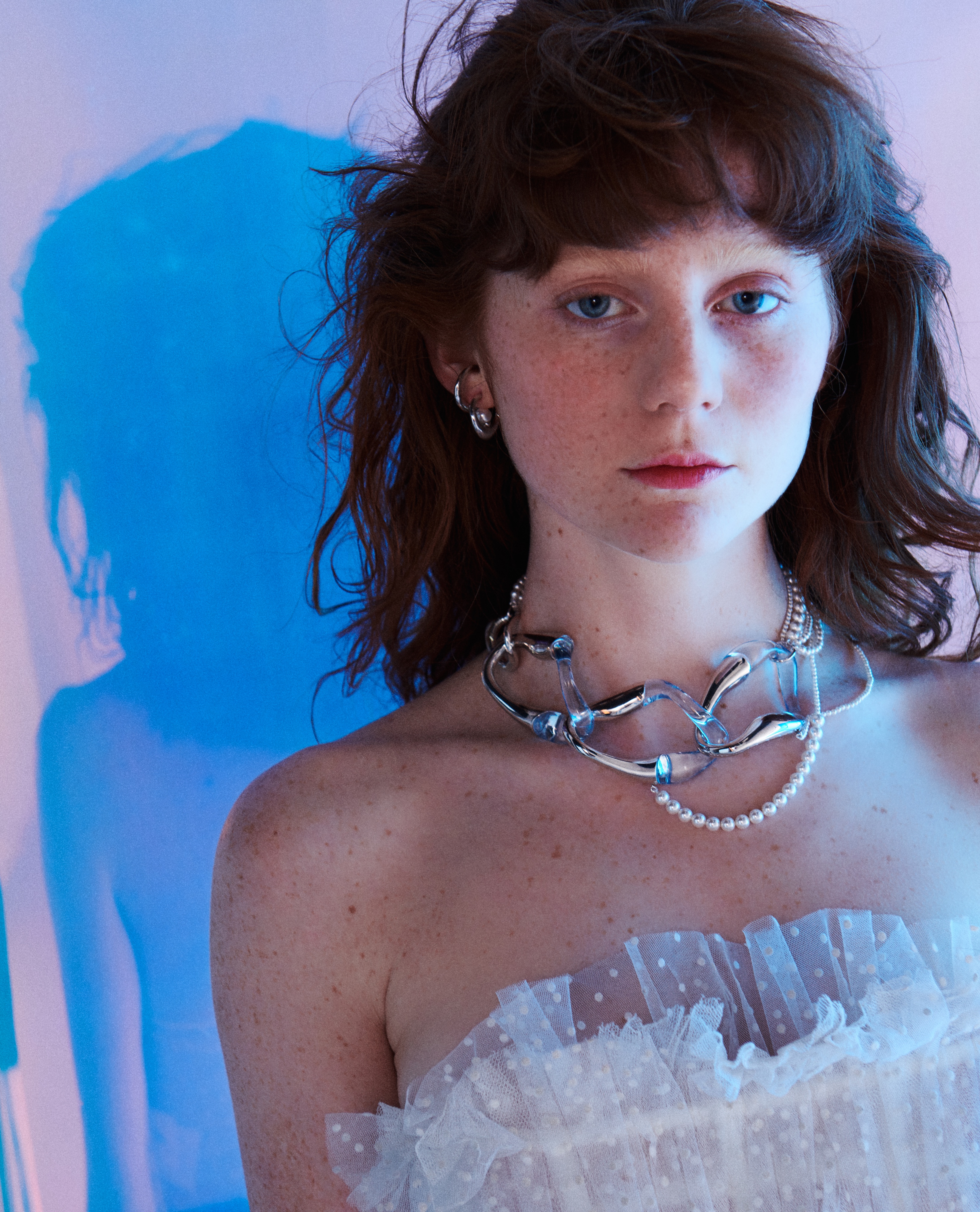 OOPS JEWELRY, 2017年底创立于北京的独立设计师首饰品牌。拥有一颗探索不羁的灵魂,以"无边界"的眼光看待一切设计元素,以开放的心态拥抱无限可能。信奉自由而多元的价值观,不被某一种单一的风格定义或局限,因为设计首饰者与佩戴首饰者皆在不断变化。品牌由三个彼此性格矛盾又互补的女生创立,设计师团队来自中央美院和英国皇家艺术学院。每一季OOPS都会与来自不同领域的年轻艺术家或品牌合作,在碰撞中探索无限可能性。Better an OOPS than What If!
品牌成立不足三年,便登上Vogue、Bazaar、ELLE、Cosmo、芭莎珠宝、ElleMen等主流时尚媒体;并为章子怡、热巴、宋茜、娜扎、秦岚、李沁、辛芷蕾、何穗、春夏、宋轶、佟丽娅、章若楠、戚薇、宋祖儿、王俊凯、肖战、张艺兴、杨洋、9Percent、R1SE、UNINE等众多一线和流量明星所喜爱;包括gogoboi、衩姐、商务范、if时尚、Fashionnucking、手边巴黎等主流时尚博主都曾经推荐过OOPS。
创始人之一的Grace曾经是世界殿堂级珠宝品牌卡地亚的资深公关,拥有丰富的奢侈品和时尚行业经验。她做出过众多业内脍炙人口的经典营销案例,并推动这个传统珠宝品牌在数字化营销和娱乐营销方面进行了大胆的突破创新。设计总监张甜意毕业于中央美院珠宝首饰设计系,她的作品曾在荷兰展出,并被瑞士驻华大使馆永久性收藏。
Founded in Peking at the end of 2017, OOPS JEWELRY is a jewelry designer label. OOPS considers all the design elements and concepts without boundary, and embraces uncertainty with an open mind. OOPS believes in freedom and diversification, and refuses to define itself with single style or specific concept, because we think the one who design jewelry or wear jewelry keep changing every day. Every season OOPS collaborates with various brands or young talents from different fields, in order to explore more possibilities.
OOPS Jewelry has been well received by celebrities, fashion KOLs, and bloggers, including Zhang Ziyi, Guli Nazha, Jing Tian, Qin Lan, Wu Jinyan, Xin Zhilei, He Sui, Tong Liya, Li Qin, Chen Qiaoen, Wang Likun, etc, all of which are A list celebrities. Amongst KOLs that love OOPS are Bfaner, gogoboi, Cha Jie, IF Fashion, Fashionnucking, ByParis. OOPS has also been reported by top tier fashion magazines, such as Vogue, Bazaar, Elle, Cosmo, Bazar Jewelry, and ElleMen.
OOPS Jewelry was founded by three very unique and strong women. One of the founders, Grace Zhang, was a senior PR professional for Cartier before founding OOPS. She had lead many marketing campaigns that had been well recognized by peers in the fashion industry. Co-founder and designer Tianyi is a graduate of the Central Academy of Fine Arts in jewelry design. Her work had been on display in Amsterdam, and is among the art collections in the Swiss Embassy.