BRAND INTRODUCTION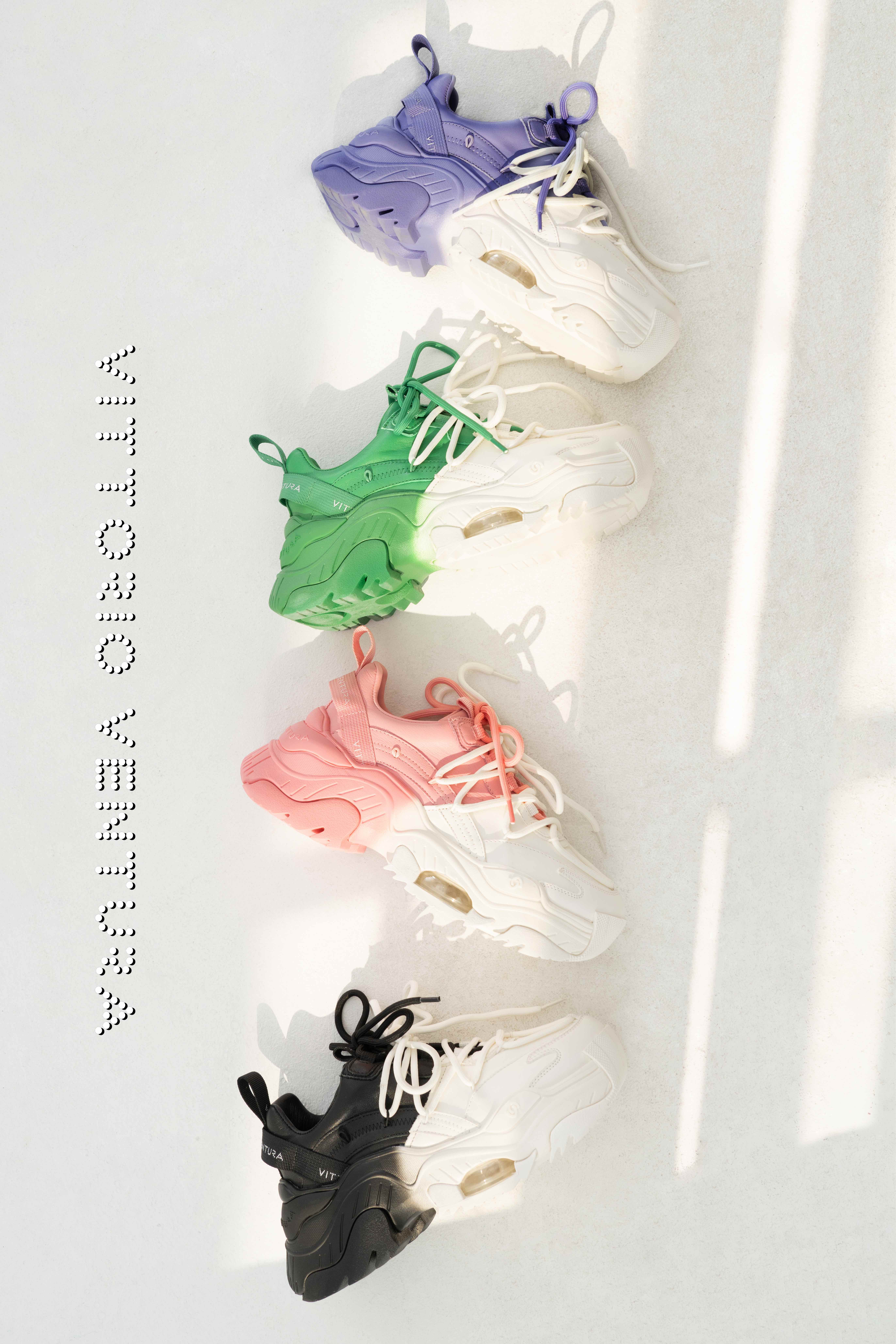 VITTORIO VENTURA薇薇燃是创立于2016年的原创设计师鞋履品牌。拥有独立的设计工作室和源于意大利手工艺的工厂。独创一鞋多穿创意新概念。融合浪漫优雅、复古经典、帅酷中性等时尚风潮,创作出具有高辨识度的轻奢女鞋。优选顶级皮料,研磨楦体舒适度,引进环保工艺,透过手工技艺打造每一双有温度的鞋履。
坚持原创设计。满足对于街拍、婚礼Party、舞台秀、时装周以及精致生活穿搭场景的需求,给予每位顾客仿佛生活在聚光灯下般的自信。
品牌成立至今,得到了众多明星的追捧,其中包含李宇春、赵丽颖、张雨绮、戚薇、杨超越、林允、宋雨琦、谢娜、郭晓敏等的青睐。
VITTORIO VENTURA is an original designer shoe brand founded in 2016. It has an independent design studio and factories derived from Italian craftsmanship, which shows a creative new concept of wearing one shoe with various ways. Incorporating fashion trends such as romantic elegance, retro classics, cool and neutral, it creates highly recognizable light luxury women's shoes. Top-quality leather is selected, grinding last comfort, and introduced environmental protection technology, all of which are used with heart in the creation of each pair of shoes.
Stick to original designs, VITTORIO VENTURA meets the needs of street snap, wedding parties, stage shows, fashion weeks and exquisite life in wear scenes, and gives each customer the confidence when they are in the spotlight.
Since its establishment, the brand has been sought after by many celebrities, including Li Yuchun, Zhao Liying, Zhang Yuqi, Qi Wei, Yang Chaoyue, Lin Yun, Song Yuqi, Xie Na, Guo Xiaomin, etc.