BRAND INTRODUCTION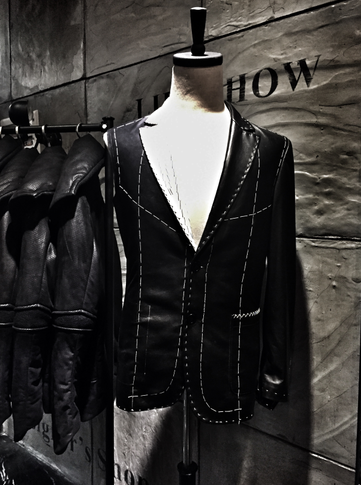 ZHUZHEN LEATHERMAN
Brand name:ZHUZHEN LEATHERMAN
Independent leather designer: Zhu Zhen
1. independent designers
2. ten designers ofChinaleather fashion week
This is the leather designer's craze for leather, which is a missing piece of leather that fills the fashion plate.
Zhuzhen is the main Li of Lafite brand, released in 2012 China leather fashion week " decadent sky ", 2013 released the leather dark series" fallen angels. ".
独立皮革设计师:朱震
1.       独立设计师
2.       中国皮革时装周十大设计师
这是皮革设计师对皮革的狂热,这是一个填补时装板块真皮类的缺失。
ZHUZHEN 是沃拉菲儿品牌主理人,2012年发布中国皮革时装周《颓废的天空》,2013年发布皮革暗黑系列《堕落天使》。
ZHUZHEN LEATHERMAN 主设2大系列:结构主义和空间主义。